Glasgow - the provenance story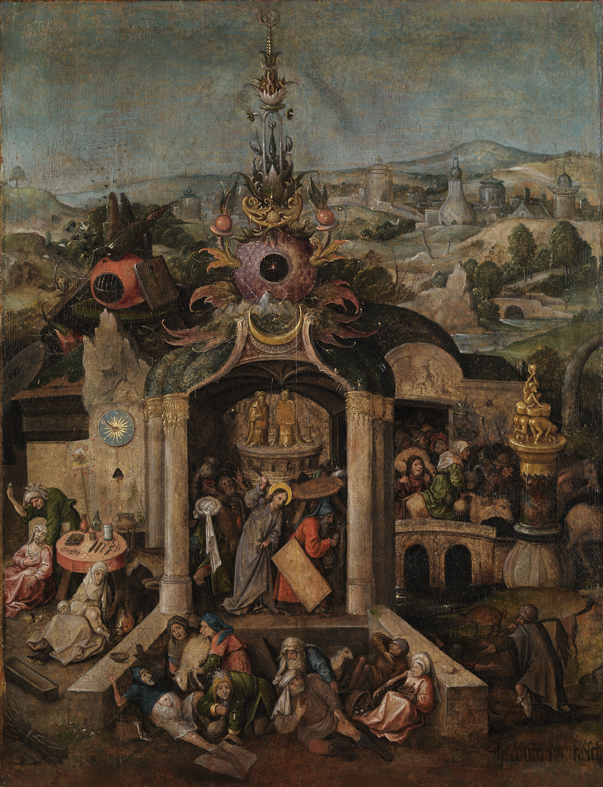 Nothing is known of the early provenance of this painting. By 1902 it was in the private collection of Sir Claude Phillips (1846–1924), an English writer, art historian and critic who was also the first Keeper of the Wallace Collection in London.
In 1902 Sir Claude Phillips lent the painting to a large exhibition of 14th- to 16th-century Flemish paintings in Bruges. The accompanying Catalogue Critique by Georges Hulin de Loo describes the author of the painting as "an imitator of Bosch".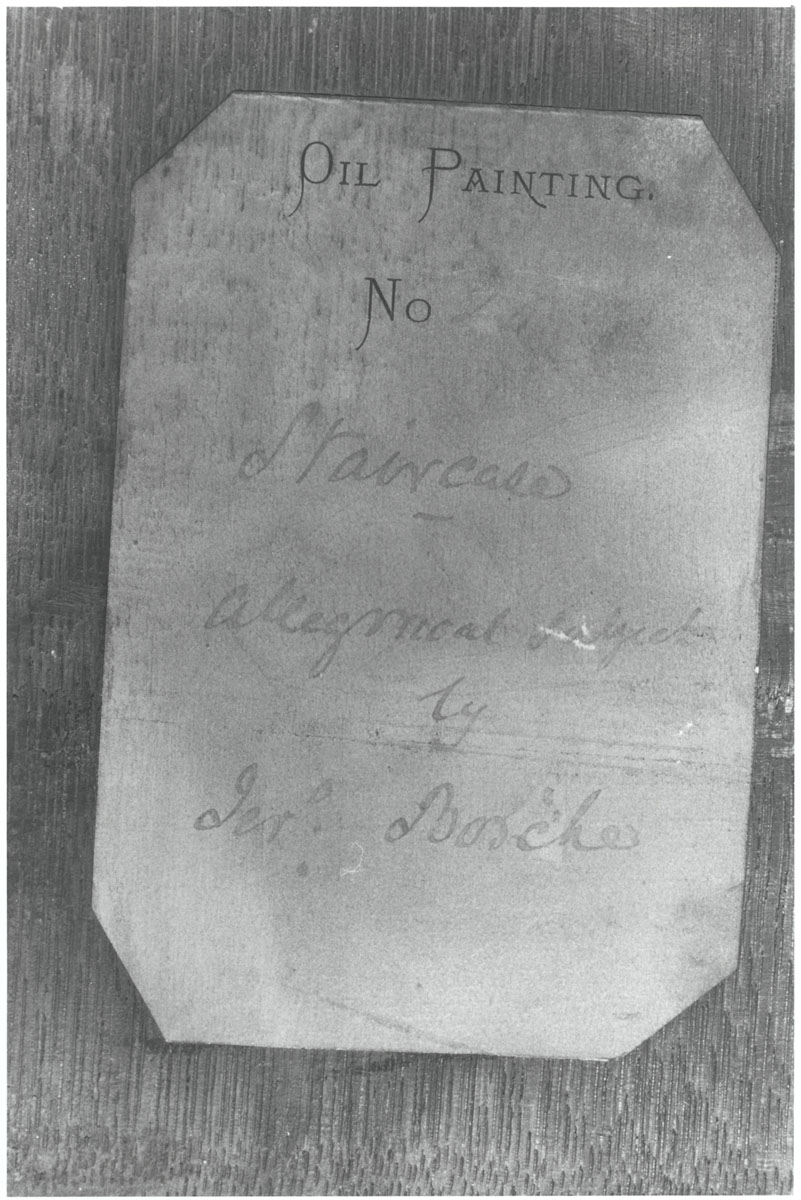 Upon his death in 1924 Sir Claude Phillips bequeathed Christ Driving the Traders from theTemple and six other paintings to the Glasgow Corporation.
A small label on the back, which was photographed and removed in 1987, reads "Oil painting, No 28, Staircase, Allegorical Subject, by Jer.o Bosch".
At the Glasgow Museums the painting has been catalogued as the work of "an imitator of Hieronymous Bosch".
Christ Driving the Traders from the Templeis part of Glasgow's internationally significant collection of art, which includes paintings that date from the late fourteenth century to the present day. There are some 400 works of Dutch, Flemish and German origin and this work is one of the earliest Netherlandish paintings in the collection. Christ Driving the Traders from the Temple is displayed at the Kelvingrove Art Gallery and Museum.